Quality Policy
Diamond Metal Products' goal is to exceed our customers' expectations and continually deliver the highest quality services. 
We conform to our quality policy by: 
Consistent management
Continually improving the effectiveness of our quality management system
Motivating our employees to take pride in and ownership of their work
We place a premium on excellence of service. We know that our survival as a company depends on providing the ultimate in quality of service with On-Time Delivery.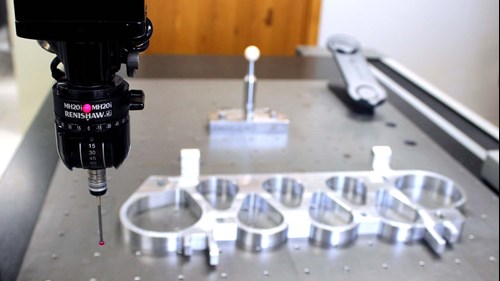 Inspection Capabilities
Throughout the production process, our experienced Quality Control staff are carefully measuring and analyzing output. 
We use a combination of CMM equipment and reporting systems to ensure quality from the moment we receive the raw materials, all the way through shipment of the final product.
We can provide the certifications required, such as material, finish, and C of C. 

We'll also provide complete First Articles if needed, just be sure to let us know when the PO is submitted.
Coordinate Measuring Machines (CMM)
Surface Plates and Small Plates
Thread Gauges (Inch, Metric and Pipe Threads)
Digital, Dial, and Vernier Calipers
Profilometer for Surface Roughness
Optical Comparator (10x Magnification)